2 Holt Drive
Stony Point, NY 10980
CATEGORIES & HEADINGSdetails >>
Exhibits //
Facilities Management //
Lighting Services Inc is the premier manufacturer of Track, Accent, Display and LED Lighting systems for Museum environments. Since 1958, we have designed, engineered and manufactured the highest quality lighting products complemented by intelligent personalized service. Our reputation and success is measured by the testimony of Museums who use our products and continue to be our customers.

Lighting Services Inc is a sustaining member of the American Association of Museums, and we are members of the Illuminating Engineering Societys (IESNA) Museum Committee and the Art Gallery Committee.

We have a deep understanding of light and art conservation and have incorporated that understanding into the design of our family of products. We manufacture a wide variety of fixtures for different light sources which are designed in families to maintain the symmetry of the space.

These products meet the lighting design challenge of performance, aesthetics, efficiency, and conservation. We offer the widest selection of accessories in the industry to control glare, spread light, reduce intensity, and guard against unwanted UV transmission.

All Lighting Services Inc lighting fixture and track products are specification grade and provide exceptional performance. We stand behind the products we manufacture and back this up with a 12-Year Limited Warranty.

Within 12 years of date of purchase, Lighting Services Inc will repair or replace any lighting fixture, track or busway product with same or equivalent product if a product breaks or ceases to function properly due to manufacturing defect.




Vendor Showcase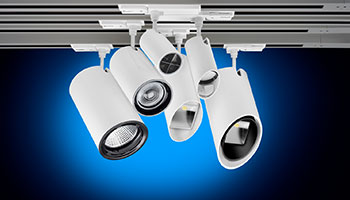 Premier manufacturer of Track, Accent, Display and LED Lighting Systems. read more